The Blue Water Point Marina and Restaurant, though small, is a cornerstone of the coastal Oak Island scene, providing visitors by both land and sea with comfy accommodations, fabulous dining options, and plenty of stunning scenery in virtually every direction.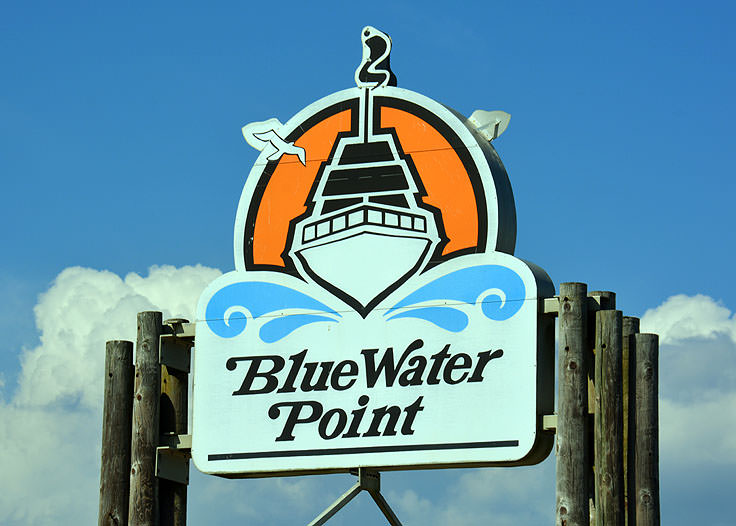 Like many of Oak Island's attractions, the Blue Water Point Marina and Restaurant is unique in that it's quiet, relatively isolated, and virtually a peaceful destination along an otherwise crowded North Carolina coastal landscape. Just a handful of slips are available for transient and long term visitors, but this only adds to the site's charm, as the marina never feels too crowded or too commercial, and fits right into its natural soundside setting.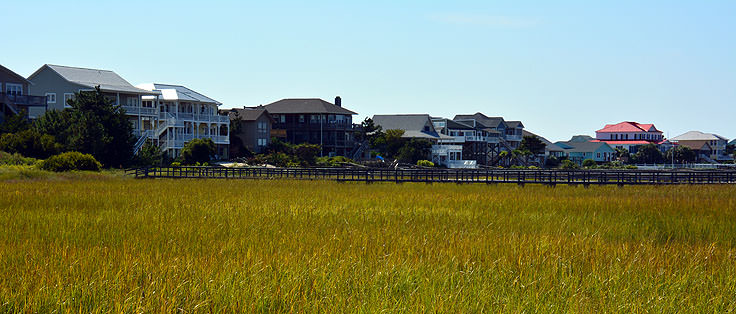 The Blue Water Point Marina and Restaurant is located along the western edge of Oak Island, close to the Lockwoods Folly Inlet, as well as the barely-offshore islands of Sheep Island and Horse Island. Because of this locale, it's an easy run to the open waters of the Atlantic Ocean via the inlet waters as well as the Intracoastal Waterway which follows the inland Cape Fear River estuaries, however, mariners will feel worlds away from the rest of the maritime population in these sparsely occupied boat slips.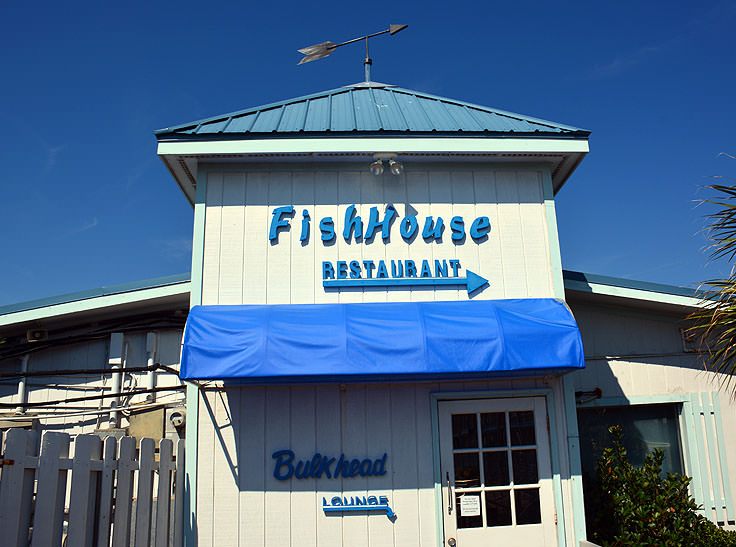 Just a dozen or so slips are available at any given time to transient mariners, however, the marina offers plenty of amenities to its guests, despite its invitingly small size. At the marina, visiting vessels will find floating docks, a main courtesy dock for area information, gas and diesel services, and a fully stocked ship's store for essentials and supplies.
Even visitors who aren't reaching the area by water may find a reason or two to swing by the Blue Water Point Marina and Restaurant, as the marina serves as the coastal home to a number of local businesses, which specialize in deep sea charter fishing, inshore fishing, and even sunset cruises. Visitors who want to take off on their own adventure can swing by the marina as well, as the complex offers kayak, paddle boat, and Jet Ski rentals for adventurous vacationers who want to scope out the waterfront terrain on their own steam.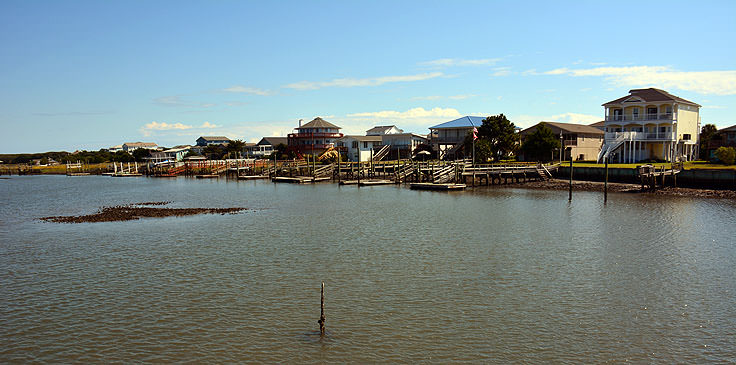 For Oak Island vacationers who love being at the heart of the waterfront action, the adjacent Blue Point Motel is a fantastic option when it comes to coastal accommodations, as it offers a world of amenities for its summertime visitors. Guests staying at the marina or the motel will effectively enjoy plenty of ways to keep themselves entertained, outside the world renowned shorelines, as the motel features a community outdoor pool, a volleyball net, a basketball backboard, corn hole, a horseshoe pit, and a boardwalk which leads to some of Oak Island's best fishing grounds. All of the rooms within the small motel are smoke-free, (and no pets are allowed at the facilities), and folks can reserve a spot at the motel by calling the complex directly a 910-278-1230.
Of course, when it comes to great accommodations, for many coastal visitors it's all about the food, and the Blue Water Point Marina and Restaurant delivers with an exceptionally fresh menu that varies with the day's catch. With that being said, regular specialties can always be enjoyed, such as low country pots and the Blue Water's award winning chowder, but patrons will want to pay close attention to the nightly specials, which often include fresh seasonal catches that are expertly prepared and cooked just hours after they are hoisted on land. Guests of the Blue Water Point Marina and Restaurant will also want to save plenty of room for their house made desserts, which many locals attest, are the best bites on the beach.
It's clear that there are innumerable ways to enjoy the Blue Water Point Marina and Restaurant, and visitors can familiarize themselves with the site and its amenities at the complex's website, http://www.bluewaterpointmotel.com/, which covers all the unique aspects of the marina, the motel, and the restaurant, respectively.
With that in mind, however, the best way to check out this quiet little Oak Island institution is with an in-person visit, whether it's for a kayak or a jet ski rental, or for a filling dinner along the soundside banks of Oak Island. In any case, it's a breeze to enjoy this coastal attraction in all its forms, and newcomers will find that the Blue Water Point Marina and Restaurant fits right in with its laid-back, and charmingly serene, Oak Island backdrop.
Is this your business? Update your listing by messaging us