Military members in need of a beach vacation will find the Air Force Recreation Area in Carolina Beach a welcome home base. A unique mix of cottages, mobile homes, and RV and tent sites, this veritable waterfront resort has a fantastic location and plenty of amenities to make even the weariest military member feel fully refreshed.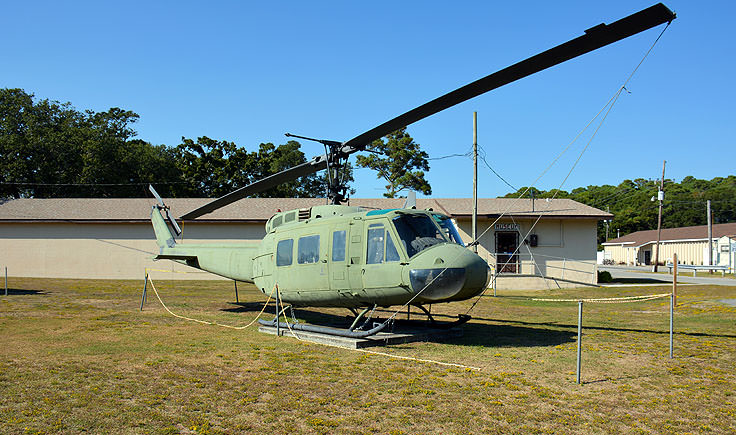 The site of the Air Force Recreation Area is a large part of its appeal, as the complex is situated just north of the Forth Fisher Historic Museum, the North Carolina Aquarium at Fort Fisher, and the famous Fort Fisher State Park itself. Adjacent to the Cape Fear River, visitors will find the ocean-facing beaches an easy jog away, and will enjoy ample opportunities to check out the miles of water that veritably surround this locale in every direction.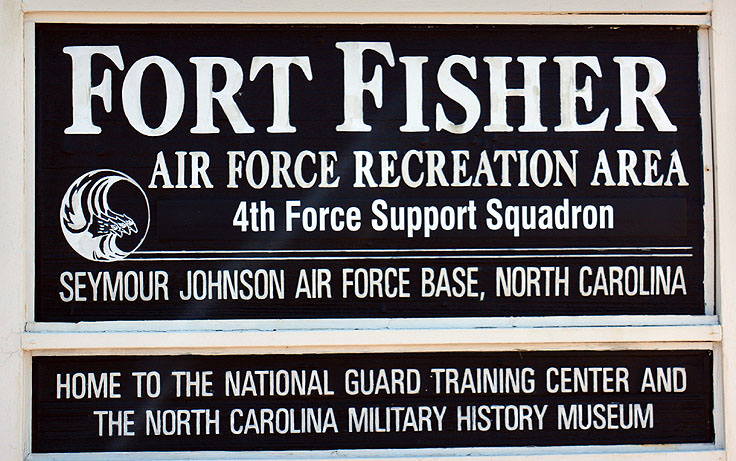 "Recreation" is clearly a key component of the Air Force Recreation Area, and vacationing guests will find a world of activities to choose from. A small pier which extends into the Cape Fear River is an ideal launching point for fishing, crabbing, and kayaking adventures along the wide salty riverfront, while the Sand Castle Recreation Hall serves as the center of the resort's many fun activities and amenities. The hall features a weight and cardio room, as well as easy access to the outdoor facilities, which include tennis courts, a sand volleyball court, and a basketball court. The outdoor swimming pool is arguably the most popular sport at the Air Force Recreation Area, and is open for all guests in the summer months, (generally Memorial Day until Labor Day), from 10:00 a.m. until 7:00 p.m.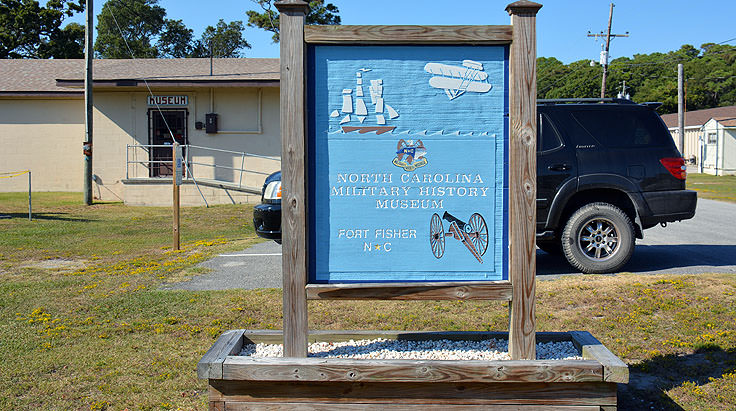 Best of all, the customer service center is an accommodating resource for all guests, and boasts a number of beach items available for rent. Fishing poles, umbrellas, canoes, surfboards and paddleboats are all readily available, and guests can even sign up for a regularly scheduled group program, like river trips or private watersports lessons. Many of these programs require advanced registration, and a complete list of summertime activities can be found online at http://ftfishermilrec.com/recreation-hall-fort-fisher-air-force-recreation-area/.
Another big draw at the Air Force Recreation Area is the Beach House Bar and Grill, an on-site eatery that specializes in casual beach fare, and features a wide waterfront deck to take in a meal with a view. The bar and grill is open from Memorial Day until Labor Day, (as well as on Easter Weekend), and serves breakfast and lunch on Sundays through Thursdays, and breakfast, lunch and dinner on Fridays and Saturdays. Large groups will want to make reservations in advance, which can be arranged by calling the restaurant directly at 910-458-4016.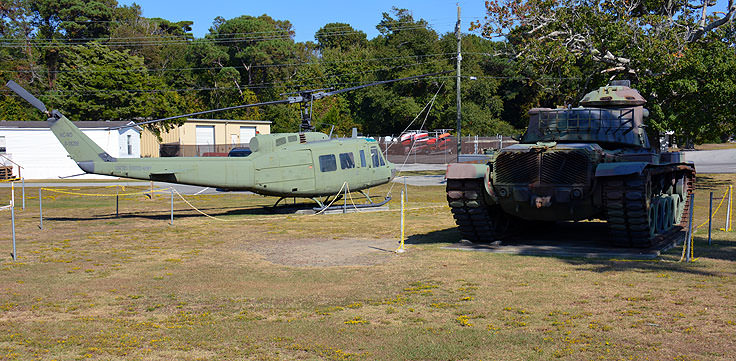 What really makes this coastal resort unique, arguably, is the varying range of accommodations available. Essentially, guests can choose their desired type of stay, from classic cottages to primitive camping options. The tent campground overlooks a scenic stretch of the Cape Fear River, while the RV campground features water, sewer, electric, and cable TV hook-ups, in addition to a community bath house and laundry facilities. For lodging that is a little less rustic, couples and individuals can scope out a Lodge Room within two distinct halls, which features a full-sized bed, a shared bathroom, TV, internet, a small fridge, and virtually all the little extras that make a casual beach vacation completely comfortable.
For families, the Air Force Recreation Area also features two private housing options, which include cottages and mobile homes. Both types of accommodations feature 3 bedrooms and 2 full baths, a TV, a complete set of linens and towels, and plenty of kitchenware in addition to a washer and dryer. These accommodations are the best fit for families who want to stay for a few days or more, with all the conveniences that come with a complete beach vacation.
Rates for all of the accommodations at Air Force Recreation Area understandably range widely, depending on the type of stay involved. Tent and RV rates are generally in the $10-25 range, while a room at Hercules Hall and Old Hickory Hall runs around $40 per night. Cottages and mobile homes are the most expensive units, and vary with the season and the day of the week, but are still reasonable for the region, and generally run from $75 to $160 per night. A complete list of rates can be found online at http://ftfishermilrec.com/rates-fort-fisher-a-recreation-area/, and reservations can be made online as well at http://ftfishermilrec.com/.
While the Air Force Recreation Area is a dream retreat for most anyone, the resort is only open to a select segment of the American population - namely, military members and their families. In order to stay at the Air Force Recreation Area, guests must be Active Duty Military, Reservists, National Guard, Coast Guard, Retired Military, DoD Civilians or 100% Disabled Veterans with a DoD Id card. This is selective, certainly, but it also gives the resort a patriotic sense of community, where military families can meet and greet other personnel from all over the United States. Despite the selectively, accommodations do tend to fill up fast, so families will want to book as far in advance as possible to secure their preferred accommodations.
The Air Force Recreation Area is essentially a fantastic way for our honored military members to enjoy a little R&R along one of the East Coast's prettiest and most visited regions. With access to a world of local historic sites and attractions, waterfront sports, and community amenities, military members will feel right at home at this accommodating and acclaimed resort, designed completely with beach fun in mind.
Is this your business? Update your listing by messaging us