The Bald Head Island Club is an elite introduction to all the finer things that this small island community has to offer. Comprising of a championship 18-hole golf course, fine dining options, tennis and fitness facilities, and a relaxed atmosphere that blends well with the sandals and lotion crowd, the club can effectively provide a full day of leisure and fun along the sunny shores of exclusive Bald Head Island.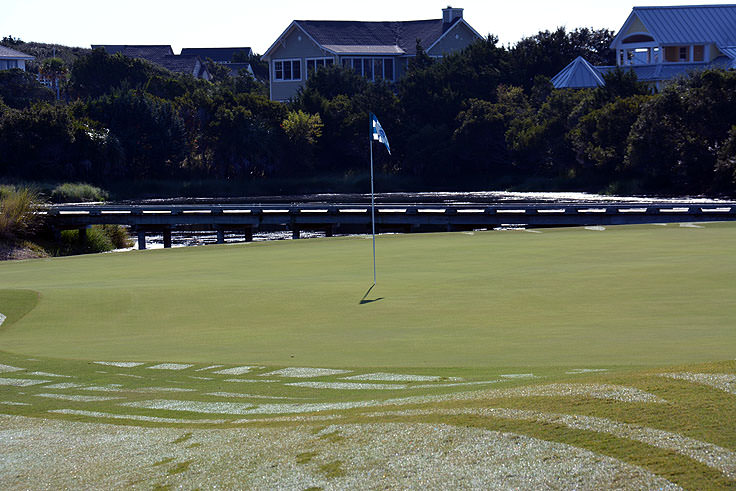 For active vacationers, the golf course itself is easily the place to be, with a challenging course that borders the oceanside and delves into the inland terrain amidst saltwater creeks, patches of live oaks, and small brackish saltwater and freshwater ponds. A number of vacation rental home communities are located along the course for convenient golfing access, and clinics and private lessons are available for members by request.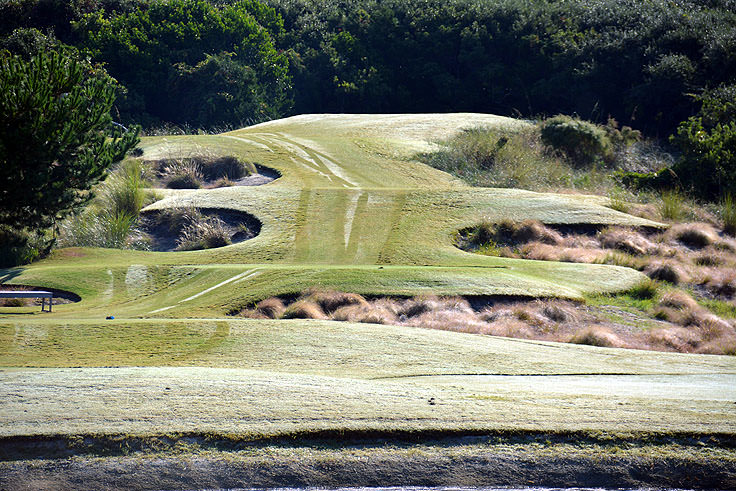 Other active community attributes include the club' recently resurfaced four tennis courts, complete with daily clinics, private lessons, and children's programs, as well as a fitness center which features a variety of cardio and strength training equipment as well as free weights and exercise balls. Open year round, the fitness center also offers small group training sessions or one-on-one personal training, with protein drinks and snacks available for purchase after a hard workout.
Of course, in the summertime, the best place to be on a hot summer day is by the pool, and the Bald Head Island Club delivers with a headed 25 meter pool that features a children's slide, plenty of both shaded and sunny sitting areas, a poolside deli for incredible eats, and equally incredible views of the oceanfront. The pool is surrounded by posh but comfortable lawn chairs and towering palm trees, with vistas of the Atlantic Ocean in the distance, (making it an appropriately beachy waterfront retreat without the saltwater), and is easily one of the favorite club amenities amongthe club's youngest members.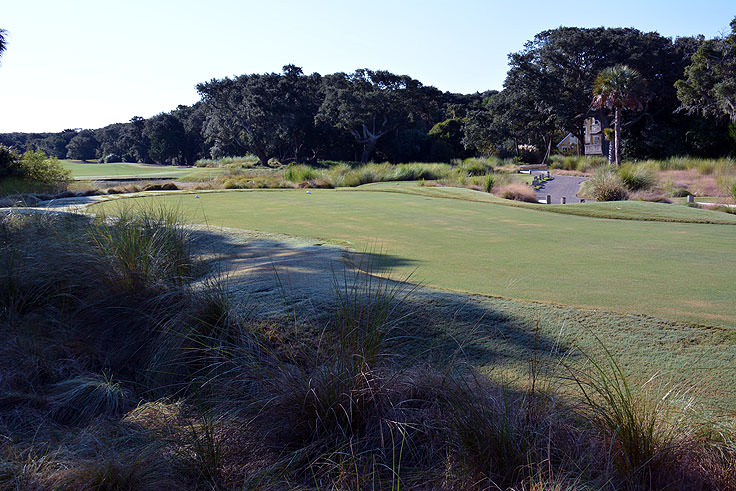 Visitors certainly don't have to spend the bulk of their time outdoors to enjoy the scene, however, as the club also features an expansive clubhouse which is described by members as the "hub of the action." Centrally located near the entrance, the heart of this sprawling complex is dedicated to the clubhouse, which featured two bars, a variety of dining venues with incredible island-wide views, an accommodating and decadently furnished lobby with free wireless internet, and several separated "rooms" for events of all sizes and styles.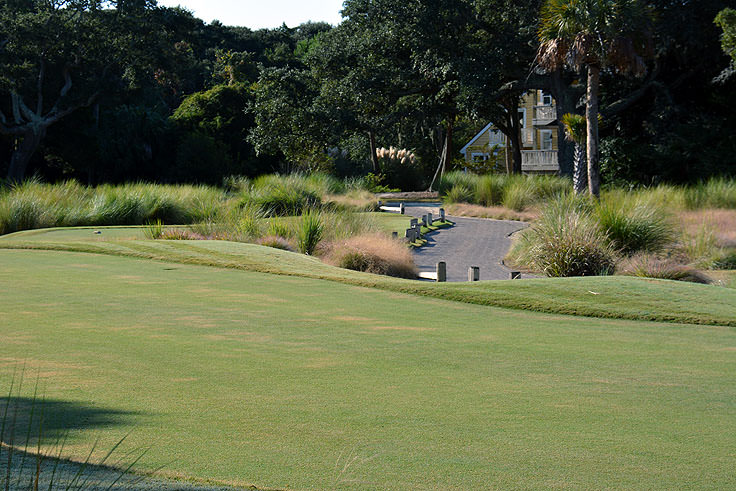 The Clubhouse is in fact one of the most popular sites for grand destination wedding receptions, and can accommodate weddings and banquets of virtually all sizes. The elegant Ocean Room is the largest indoor venue within the facilities, with an expansive outdoor terrace for romantic evening ceremonies, and the outdoor Palms Terrace can accommodate elegant events with ease. For more information on the facilities available, as well as planning and catering services, prospective couples can call the Clubhouse's event department at (910) 457-7300, extension 5006.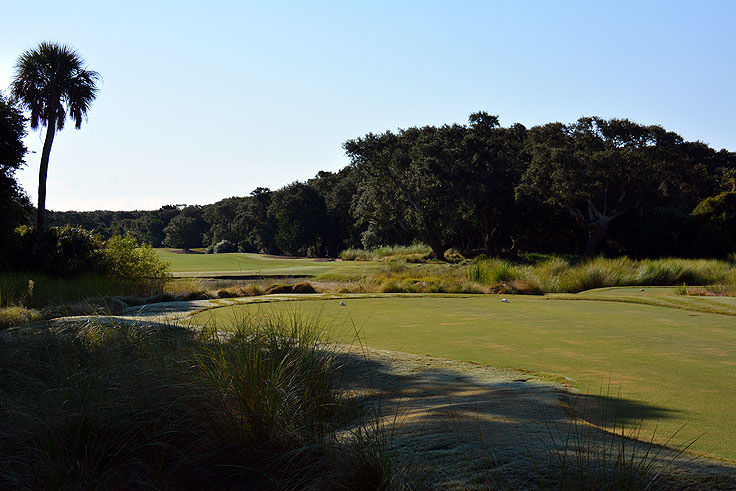 Food lovers will not be disappointed at the Club, as the grand complex features a number of dining facilities that can appease all tastes and appetites. The Palms features incredible views of both the croquet greenswards and the golf course's #10 and #18 holes, as well as plenty of indoor setting that features a fully stocked bar and large screened TVs to take in a football or professional golf game. An outdoor terrace is also available seasonally, and patrons are attended to on a first-come, first served basis.The Grille is the primary dining venue for the club, and features lunch and dinner daily within the clubhouse. An accommodating bar area is perfect for afternoon cocktails or a post golf brew, while the interior features outstanding and expansive views of the golf course and practice facilities just outside. The Pelicatessen, also known as the "Peli" by members, provides poolside seating and a varied menu that includes everything from breakfast pizzas to refreshing drinks and ice cream.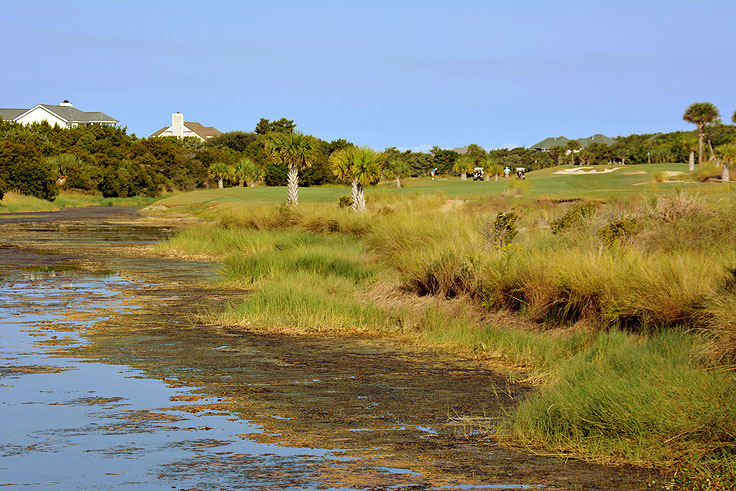 All of these dining options are open to visitors, although hours and seasons of operation may vary greatly.Visitors can brush up on the dining options and seasonal menus available by visiting the club's website.
The Bald Head Island Club certainly has a spectrum of activities available on a daily basis, but it also hosts a number of special events as well. The club features regular children's programs in the summertime, with clinics and camps dedicated to a variety of active pursuits including golf, tennis, and even swimming lessons. Adults can partake in special wine pairings and wine tastings offered at the different dining facilities, or meet and greet with their fellow members at regular social gatherings and holiday themed parties. There are even special birding and nature tours that launch from the club, and which explore the less-traveled regions of Bald Head Island in search of its most striking native and wildresidents. Clearly, special programs and events vary greatly, and visitors can find a complete list of upcoming happenings online.
Membership to the Bald Head Island Club comes in a variety of forms, which can include access to varying areas of the club's facilities. Guest memberships can be secured for visitors who are only in town for a week or so, while annual membership may be limited to new property purchasers, or residents and frequent visitors who purchase an already existing "resale" membership. All membership queries can be directed to the club's Membership Director at (910) 457-7300 ext. 104.
The Bald Head Island Club is a sprawling destination that is coastal, luxurious, and offers an outstanding array of fun amenities, from fantastic golfing, to scrumptious dining, to world-class special events. An elite addition to the five-star amenities that this island retreat has to offer, visitors will find enough active and leisure activities at this club to fill a complete beach vacation.Accessible for visitors of all ages and tastes, a day or two at this club, either lounging poolside or celebrating a grand event at the stunning clubhouse, will have anyone appreciating the good life that seemingly comes complimentary with a stay at Bald Head Island.
Is this your business? Update your listing by messaging us