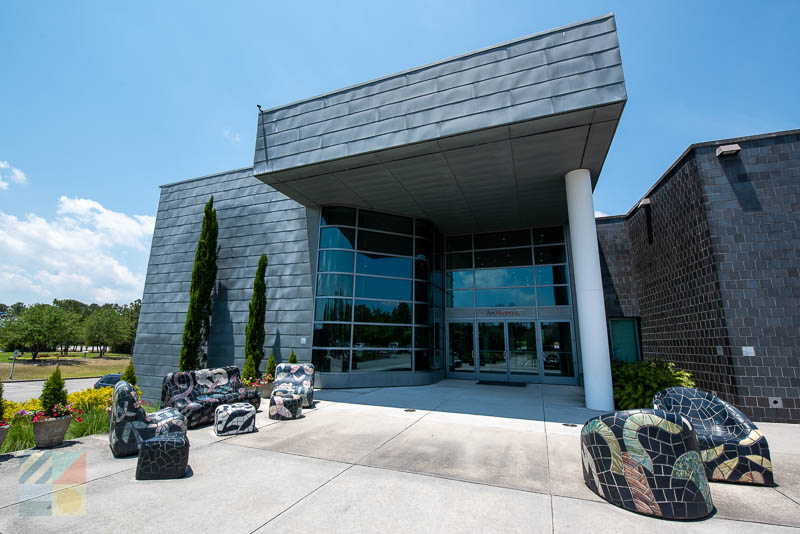 Celebrating its 50th anniversary in 2014, the Cameron Art Museum has grown over the past five decades into one of coastal North Carolina's premier collections of regional, national and international art, filling virtually every corner of its gallery space at its 17th Street and Independence Blvd. intersection location. The modern building with its trio of glass pyramid rooftops is easy to distinguish in Downtown Wilmington, however visitors are even more impressed when they walk through the doors and get a first glimpse of the permanent and rotating collections.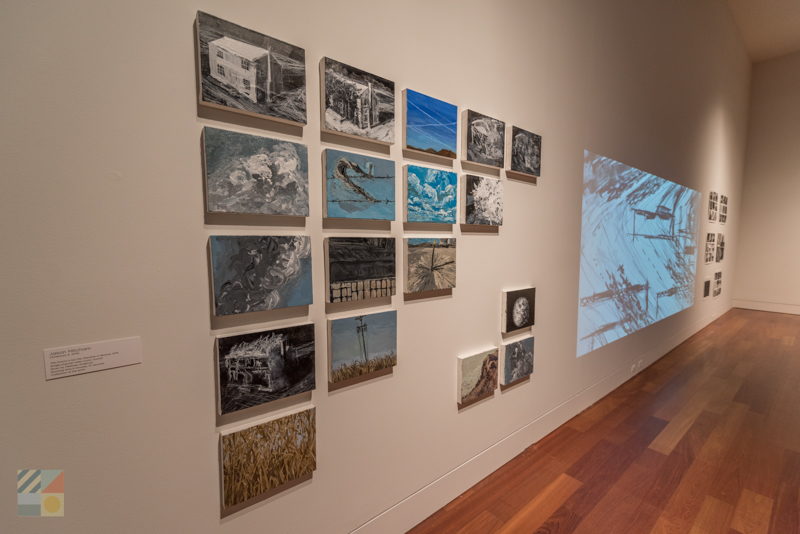 While the museum honors all mediums of art, the biggest strength of its collection is works on paper, which can be seen hanging on every wall. A collection of historical pieces and modern works, the permanent installments include famed national and international artists including Saul Steinberg, Mary Cassatt, Phillips Guston, Leonard Baskin, Ando Hiroshige, Sam Francis, and Robert Gwathmey.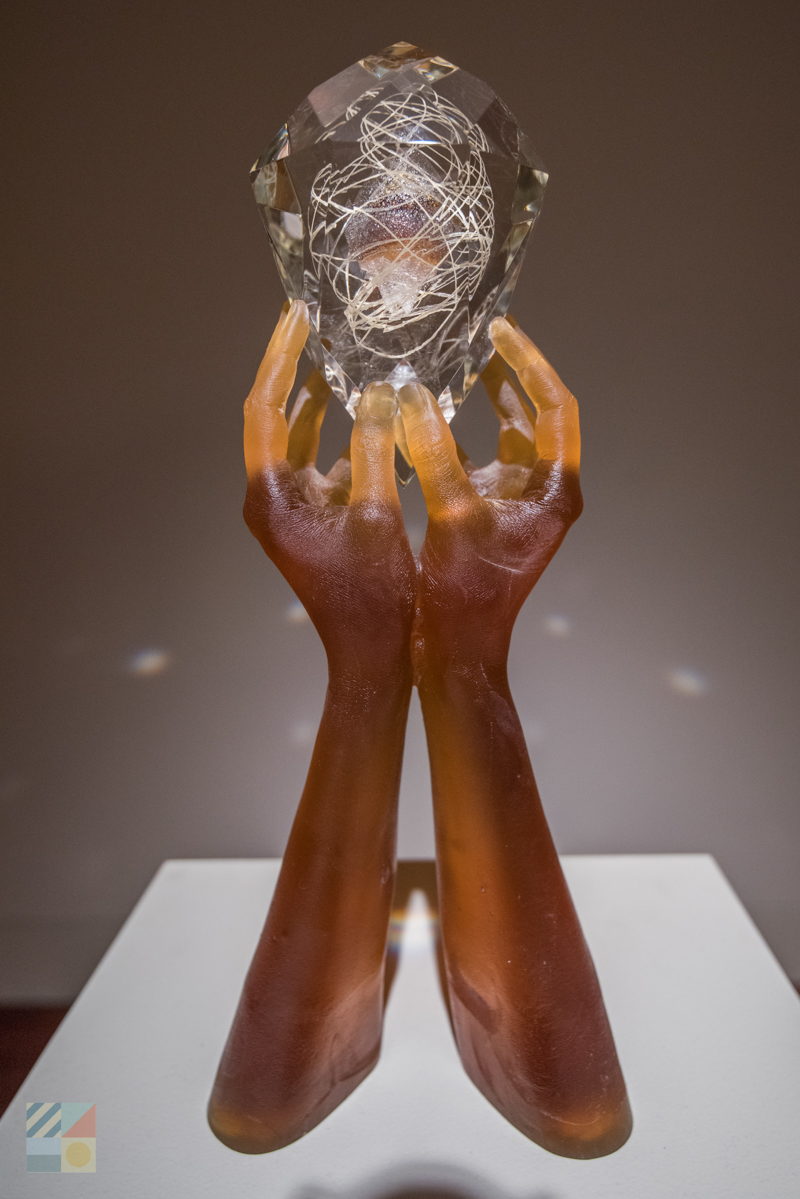 North Carolina artists are also prominently featured, including various works by Elliott Daingerfield, Francis Speight, Romare Bearden, Minnie Evans, Claude Howell, Maud Gatewood, and Billie Ruth Sudduth, and other notable pieces of varying mediums by artists such as Derek Boshier, Samu Noguchi, Mel Chin and Viola Fry can also be found throughout the museum's interior, and even outside on the museum's grounds.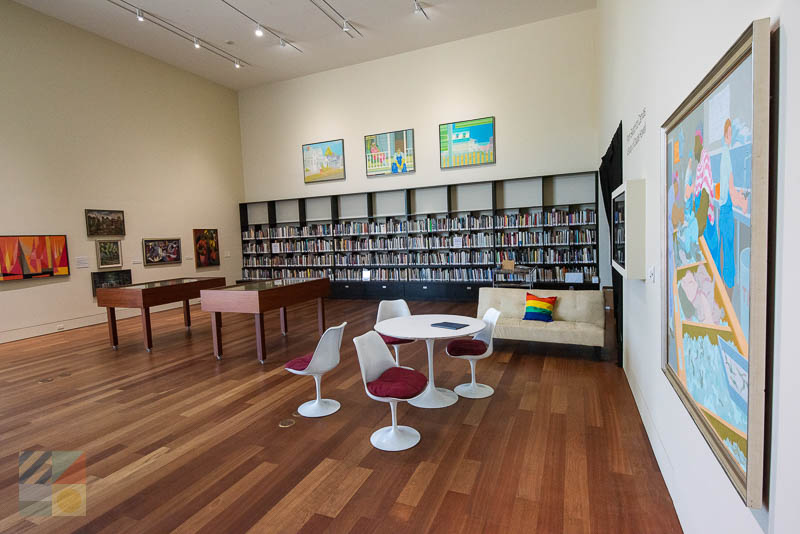 One of the biggest treats for regular visitors is to pop in to see the rotating exhibits, and the Cameron Museum of Art does not disappoint. Past exhibits include a "Flying School" installation by Canadian artist Diane Landry, who turned a portion of the museum into a glowing collection of colorful umbrellas, and a collection of historical African American works that chronicled coastal life from 1830-1980, borrowed from the neighboring Cape Fear Museum and Bellamy Mansion Museum.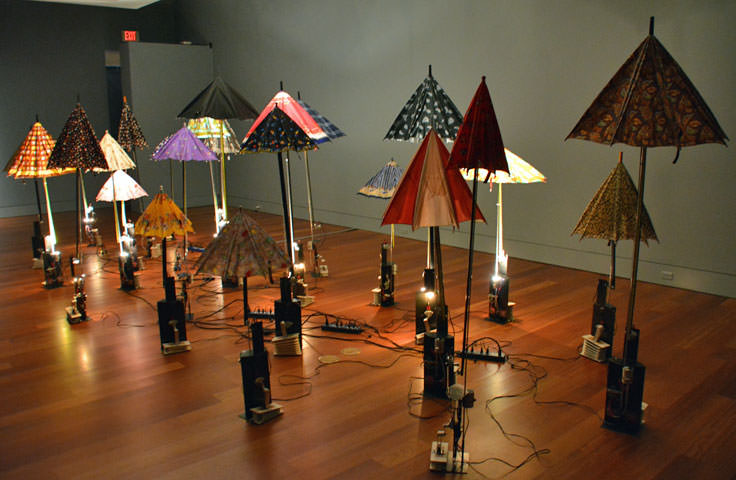 Often, the museum's rotating series of exhibits are transformed into full-scale celebrations, like the popular "Celebrate New Orleans Weekend" which featured works by visiting artists in addition to live jazz and blues music, incredible and intricate costumes, and authentic New Orleans fare for attendees of the special evening event. The museum often hosts galas that coordinate with their exhibits or fundraising efforts, and patrons are welcome to join in for a decadent night on the town filled with music, fun, and an incredible backdrop.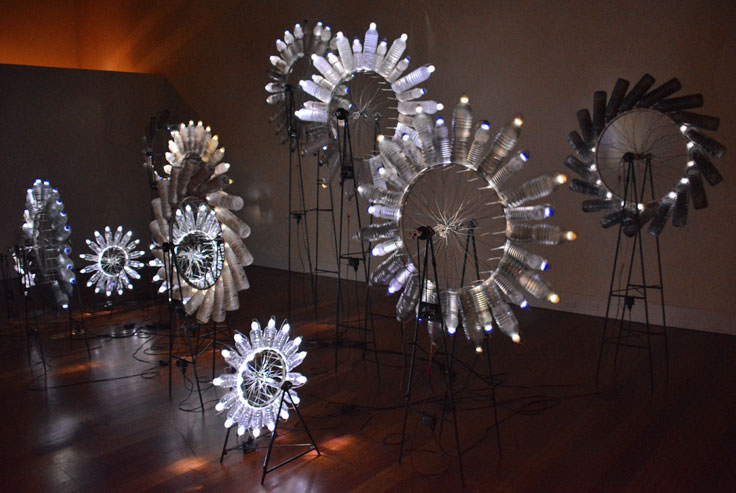 The museum is also home to the popular "Museum School," which provides art education to both adults and children, which can range from beginning classes to advanced master courses. From landscape painting to healthy living courses focusing on yoga and T'ai Chi, Wilmington visitors and residents alike can take advantage of the afternoon or 2-day workshops, or evening classes provided every semester. In addition, the Museum School also holds special after school classes for kids who want to want to explore their passion for creating works of art.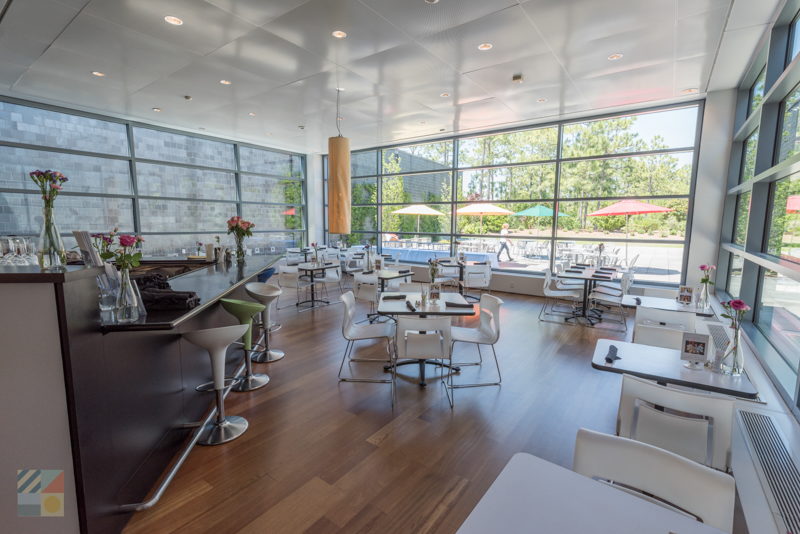 Perhaps one of the most popular aspects of the museum, however, is the on-site restaurant, the CAM Cafe. Presided over by head chef Jessica Cabo, a nationally acclaimed chef and a finalist in the first season of Hell's Kitchen, the cafe features a gorgeous setting surrounded by works of art, in addition to an inspired menu which featured locally-sourced and handcrafted fare. The Cam Cafe is open Tuesday through Saturday for lunch, 11:00 a.m. - 3:00 p.m., Sunday from 10:00 a.m. - 3:00 p.m., and is open Thursday nights for the dinner crowd from 5:00 p.m. - 9:00 p.m.
Perhaps what's most remarkable about the Cameron Art Museum, a seamless collection of exhibits, educational classes and a world-class restaurant, is that the museum itself had very humble beginnings. Originally opened in 1964 as the St. John's Museum of Art, the museum was a Downtown Wilmington icon for nearly 40 years until it became obvious, after a number of donations and grants that multiplied its original collection, it had outgrown its small Downtown gallery space. It was then moved in 2001 to its current location, where the added space enabled the museum to construct three separate exhibition areas, a lecture and reception hall, the CAM Cafe restaurant, and a thriving educational enter.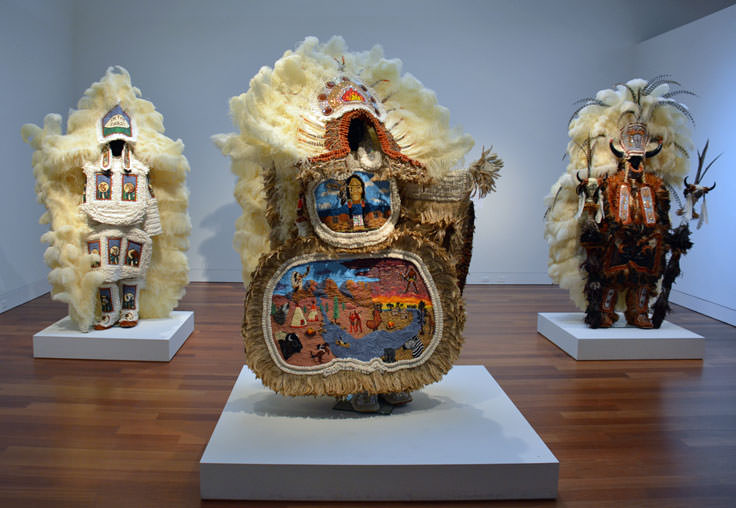 Patrons may find that an hour or so is ample time to explore the numerous exhibits, but are encouraged to take their time, linger, and admire the works at their leisure. An ideal and elite spot to stop for a quick Wilmington lunch, the Cameron Art Museum is a relaxing locale where art lovers can relax and enjoy one of the coastal Carolina's premier collections of local, national, and international works of art.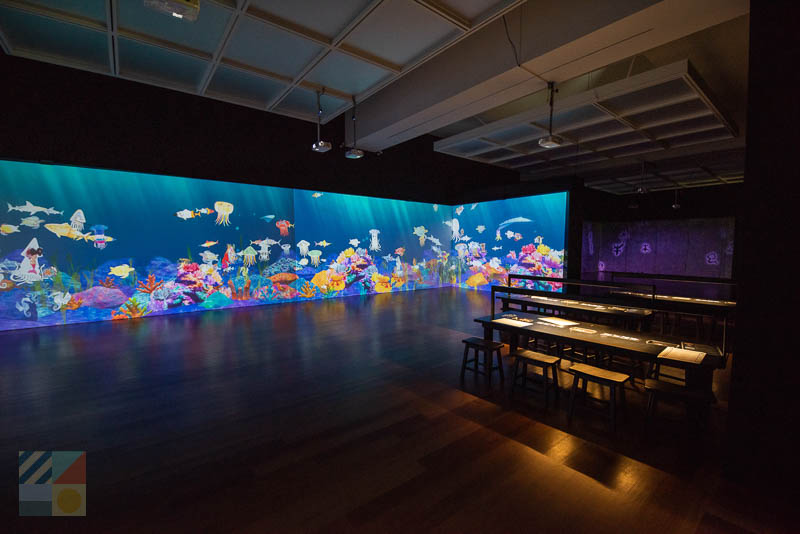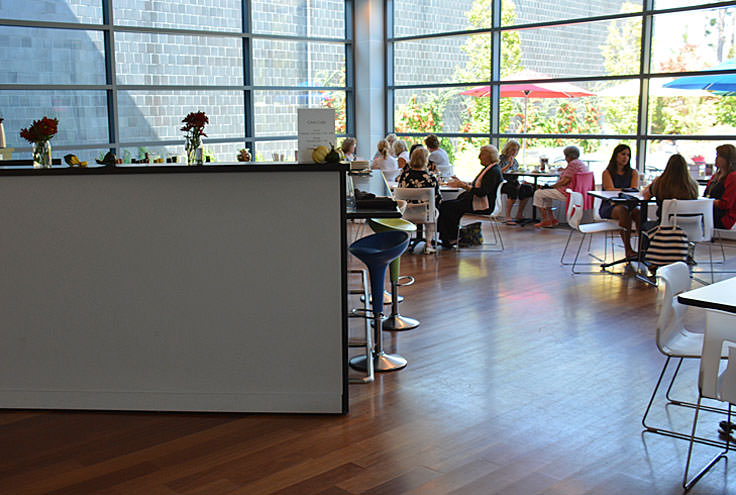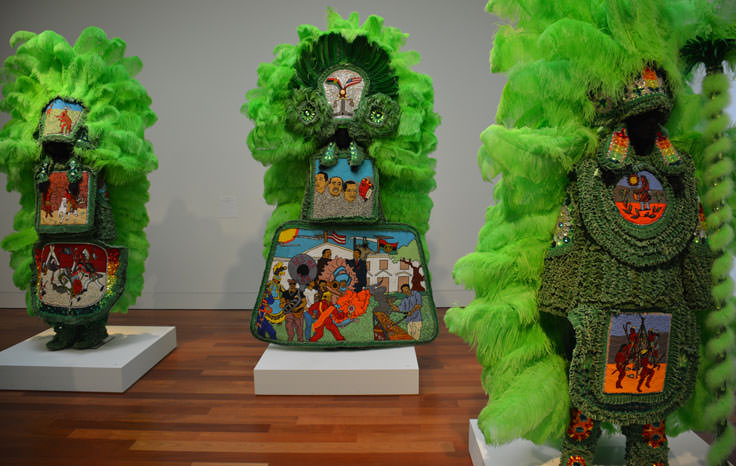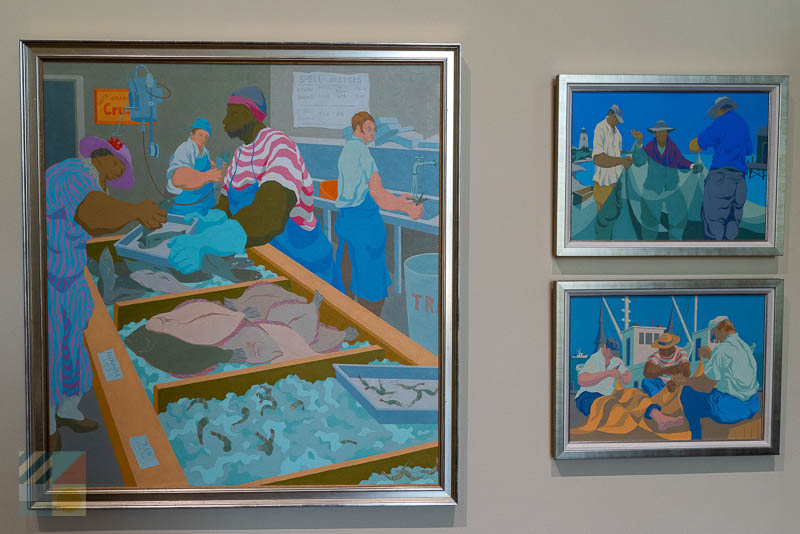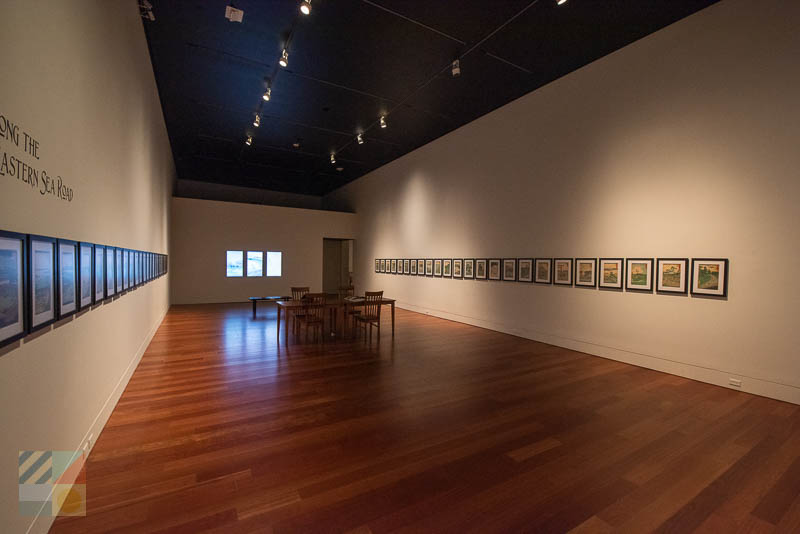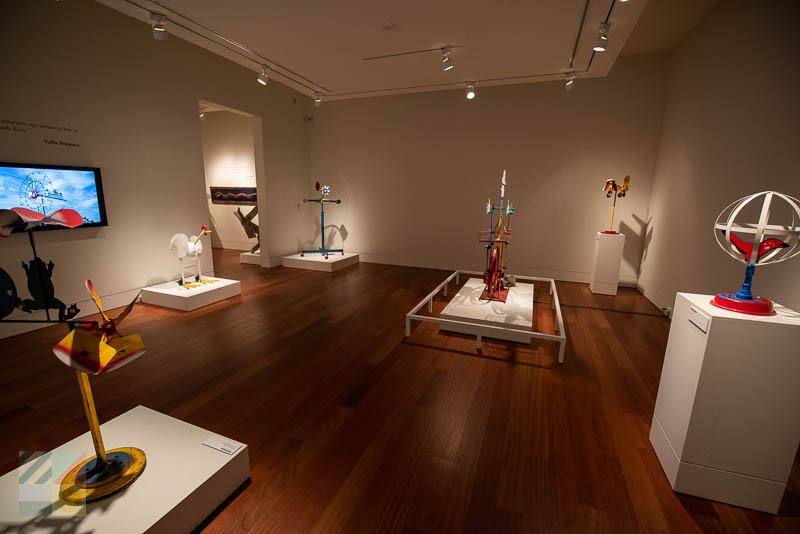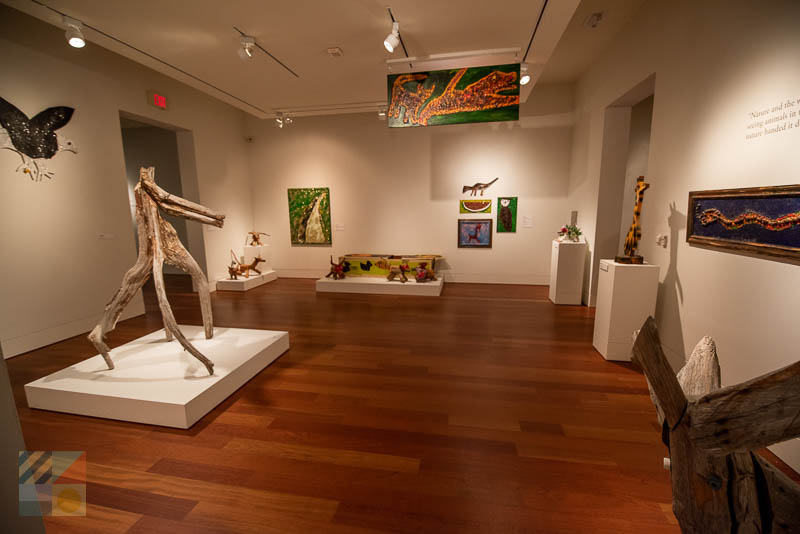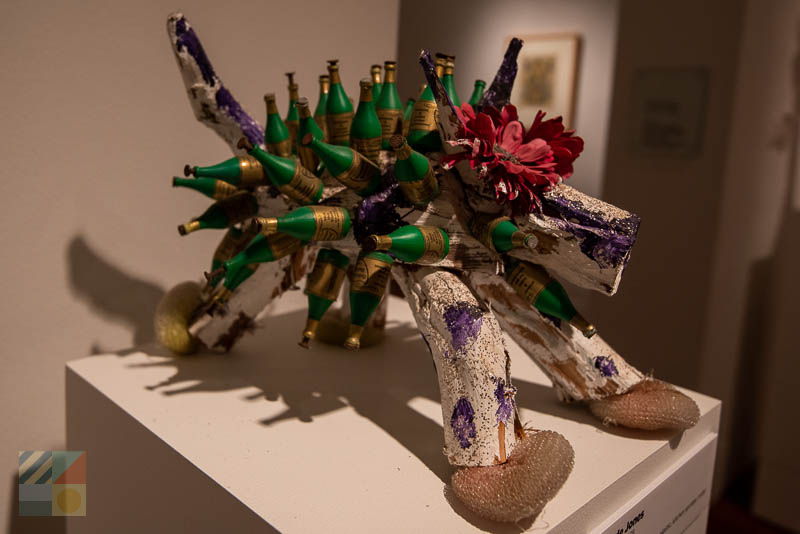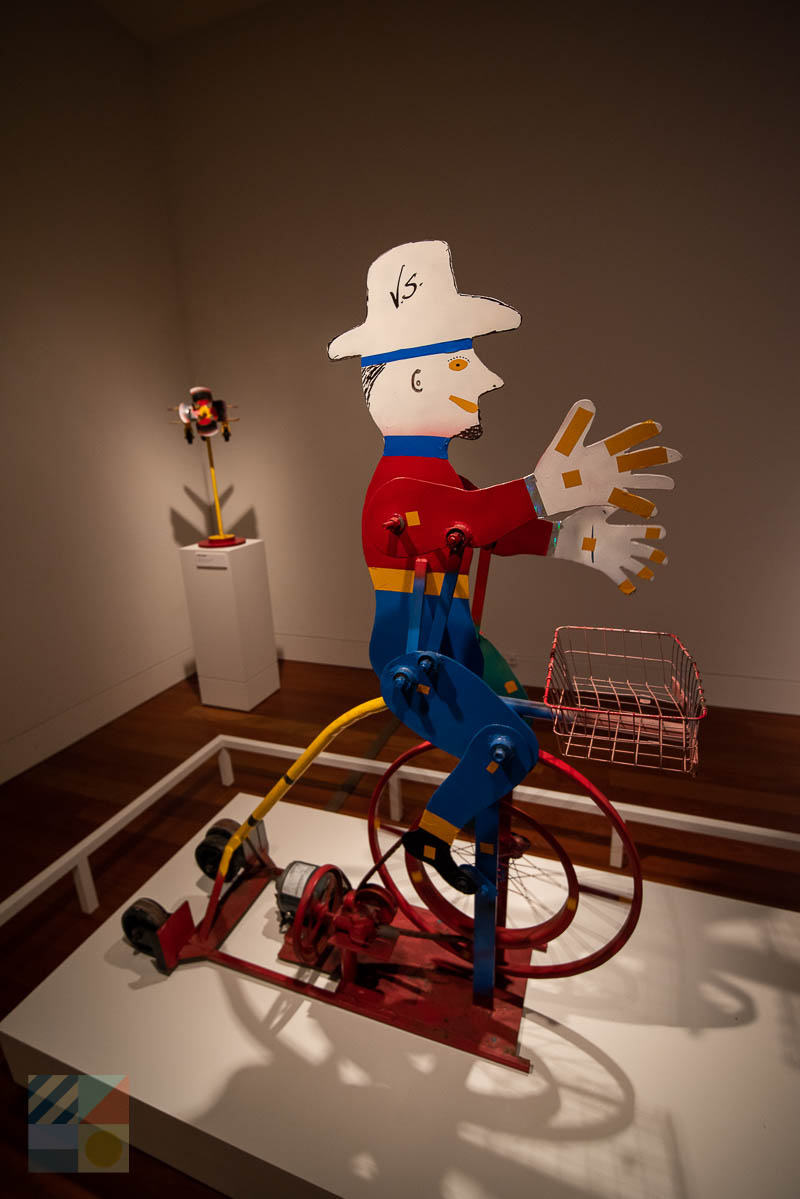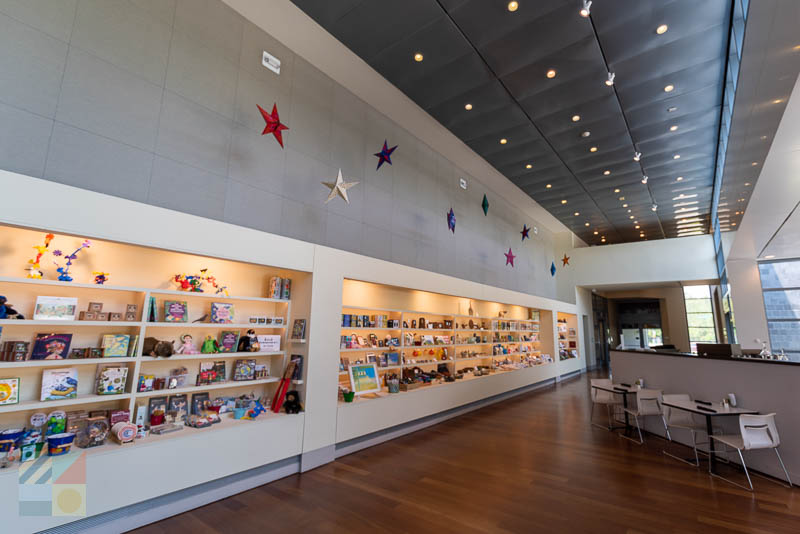 Is this your business? Update your listing by messaging us