Bald Head Island shoppers on the hunt for fresh fare and home cooked meals to go will fall in love with the local Maritime Market, a one-stop source for virtually everything under the sun, from fresh produce to hand-prepared picnic lunches. A local staple for years, and veritably as old as the Bald Head Island region itself, the Bald Head Island market has virtually everything a visitor of good taste will need to ensure a great vacation.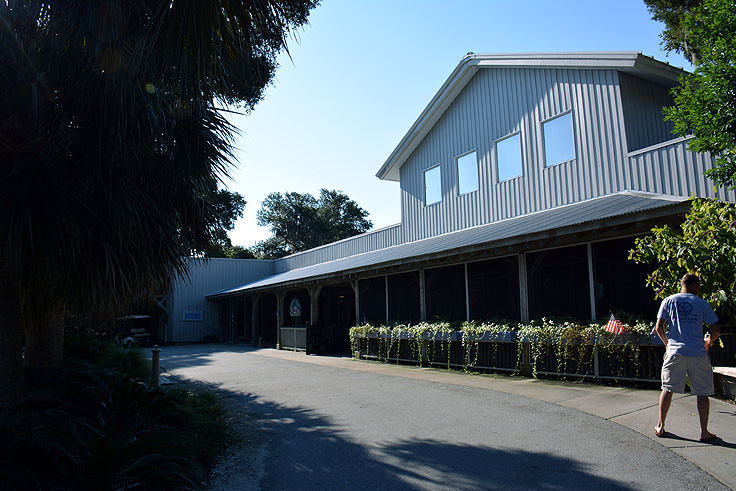 The origins of the Maritime Market can be traced all the way back to the original Island Chandler store, the former community grocery store and the only spot on the island, for the majority of the 20th century, to stock up on local groceries, sandwiches, beer and wine. The all-purpose shop even sold hardware, fishing supplies, and other random products, allowing locals and visitors alike easy access to the "essentials" without a long trip to the mainland.
Arguably, the modern market serves virtually the same purpose, and offers a wide range of goods for island visitors. Still a catch-all stop for everything from the staples to perfectly catered family meals, the maritime market is much more than a typical grocery store, which is why it enjoys a loyal clientele of both locals and frequent visitors or homeowners alike.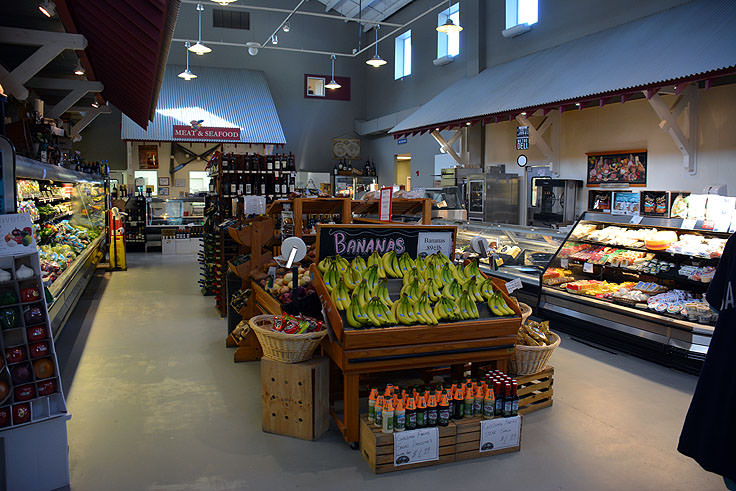 The market is conveniently located in the heart of the southern end of the island, close to a number of residences that span from the Bald Head Island Country Club to the Shoals Club borders. Because of this easy-to-access locale, the market can often be hopping on weekends, as new visitors head to the island and need to stock their vacation rental homes with grocery staples. The market itself is easily one of the larger structures in this corner of the island, and is appropriately located on Markey Alley Road, which is a side street that veers off of the Edward Teach Wynd, a main road which runs through the heart of the island.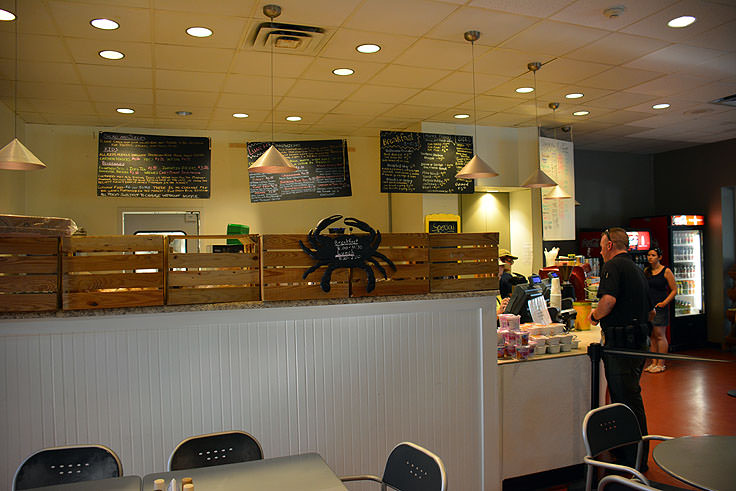 Granted, the Maritime Market is located in a small corner of a relatively deserted island, only accessible by ferry or private boat, which for many visitors makes its extensive selection of fresh fare both surprising and a delightful find. At the market, shoppers can stock up on locally grown produce, fresh fish which was caught in the surrounding NC waters, and regular vacation staples, like toothpaste and toilet paper, all in a grocery store setting. The prices are competitive, considering the store's locale on a barrier island, and the market even features regular weekly specials which can be found online at http://www.maritimemarketbhi.com/Specials.aspx, or on their Facebook page at https://www.facebook.com/MaritimeMarket. The specials may include discounted rates on standard grocery products, or special eats at the adjacent Market Café, which is a local landmark in its own right.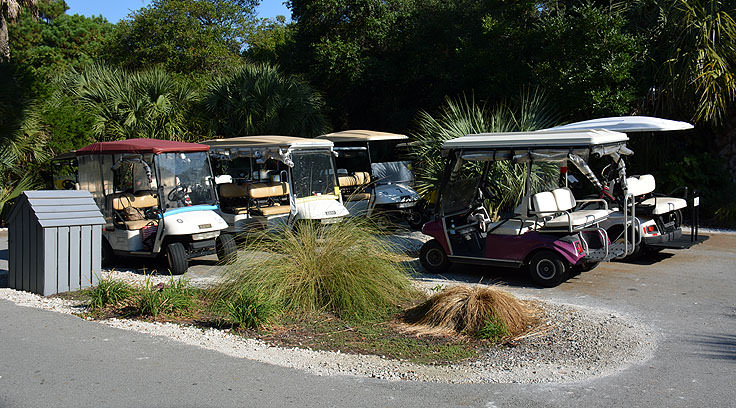 The Market Café is open for both breakfast and lunch, and features a wide range of fantastic meals prepared by the on-site chef and his well-trained team. Breakfast specialties include southern favorites like biscuits and gravy and buttermilk pancakes, while lunch patrons can feast on loaded island hot dogs, big burgers, and deli sandwiches, in addition to a wide range of pizza options, offered both by the slice and by the pie size. The seating, which includes indoor and outdoor options, is often more than enough to entice grocery shoppers to extend their stay, and spend a little time sampling the fantastic meals the local culinary experts have to offer.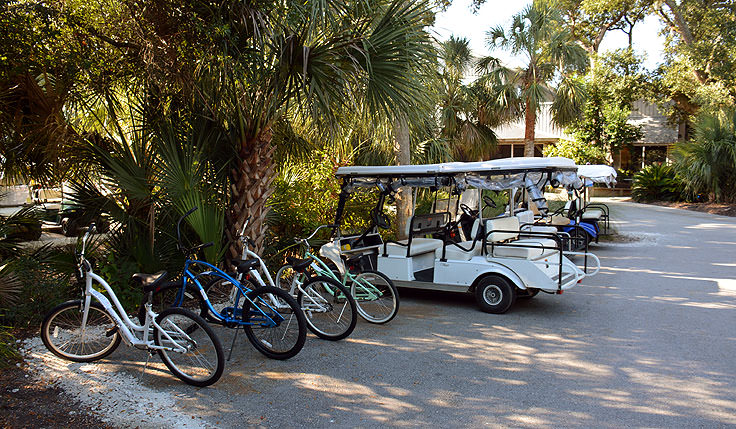 For exceptional convenience, vacation rental guests can even arrange for grocery delivery in advance, ensuring that their necessities are waiting for them at their Bald Head Island vacation home upon their arrival. Available for an additional fee, the grocery delivery order should be placed at least 48 hours in advance of a planned arrival date, to ensure that all needed items arrive at the home in time. More information can be found online at https://www.facebook.com/MaritimeMarket.
Another perk of the Maritime Market for vacationers is the ready availability of family meals, which allows folks to pick up crowd-pleasing feasts while enjoying a much-needed break from slaving away in a kitchen. The entrees of the family meals can vary greatly, accommodating all tastes and ranging from fresh shrimp scampi to Italian Lasagna and chicken Alfredo. A complete menu of the "family style" and expertly prepared meals can be found online at http://www.maritimemarketbhi.com/FamilyMeals.aspx, and visitors are encouraged to order as far in advance as possible to ensure their dishes of choice are both available, and can be prepared in a timely manner.
Catering is also available for special events, and can be requested for gatherings of all sizes, from small, intimate parties to grand wedding receptions. Overseen by the head chef, Chef Chip Pridgen, the crew is prepared for virtually every type of event, from champagne brunches to extravagant outdoor picnics, and interested parties need only relay their requests to explore a wide range of options. For more information, potential patrons can visit the Maritime Market online at http://www.maritimemarketbhi.com/Catering.aspx, or touch base with one of the area's many event planners for specifics.
Given all the services available within Bald Head Island's Maritime Market, it's safe to say that this local destination is much more than simply a local place to pick up groceries. As one of the island's favorite brunch spots, best caterers, and resources for a freshly-prepared picnic lunch, the Bald Head Island Maritime Market effectively carries on a long tradition of ensuring that island guests have exactly what they need to enjoy a beach vacation that's filled with absolute convenience and style.
Is this your business? Update your listing by messaging us